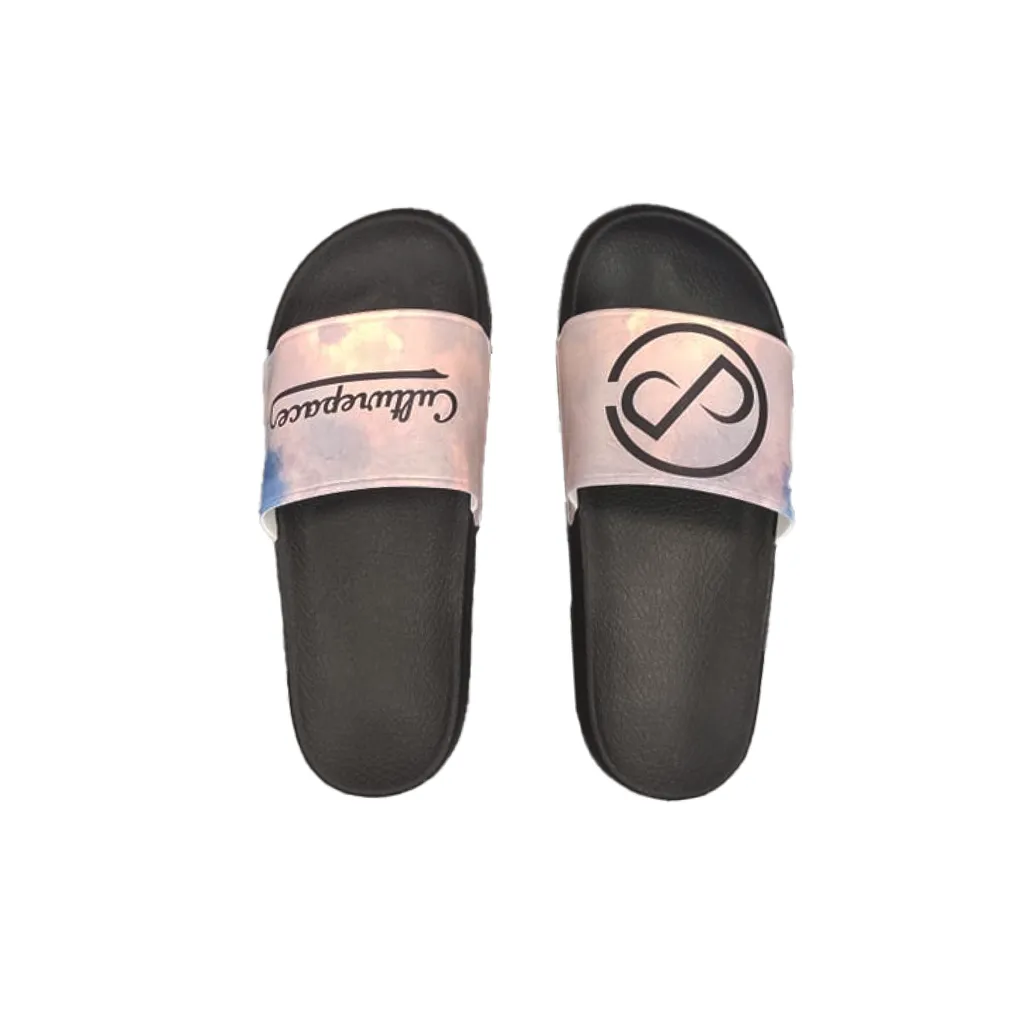 "SKYVIEW" Sliders l BLACK
Culturepace introduce a brand new footwear this Summer. Made from sleek black rubber and fitted with a moulded footbed for impeccable comfort, it is a perfect footwear wherever, whenever.
The background of this slide had adopted the "Renaissance Skyview" for its background. And the new font design and our logo are printed.
•Slip-on
•Rubber uppers
•Moulded rubber footbed
•Super-soft feel
•Black